USB to SUN Adapter
Connect Legacy SUN Keyboard to SUN USB Computer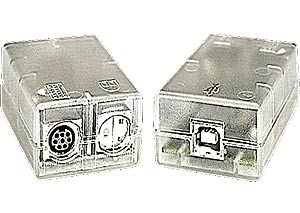 USB-SUN
$65.00


Specifications
Connect a USB-enabled SUN computer (SUN Blade 100, 1000, SUN Fire™ 280R
and SUN Ray) to a KVM switch with the USB-SUN Adapter.
Fully supports special keys on SUN keyboards.
Size WxDxH = 2.5x1.6x1 inches.
Female 8-pin miniDIN and female USB Type B connector.
Use a SKTINT-xx-MM cable to connect the adapter to the KVM switch.